These books are from my personal inventory. All are in mint, never opened condition, with only a few having a little page yellowing from age. Books will be autographed. For a personalized autograph, please send me an email (info@marilyncampbell.com) with the name of the person the autograph is for.
To read a synopsis of the book, click on the cover.
SHIPPING AND HANDLING HAS BEEN INCLUDED IN EACH PRICE FOR CONTINENTAL U.S. SALES ONLY. If ordering from outside the continental United States, if you would like priority mail, or if you wish to purchase a quantity of books at a discount, please email for additional charges/arrangements prior to ordering.
Products will be shipped as soon as PayPal confirms payment.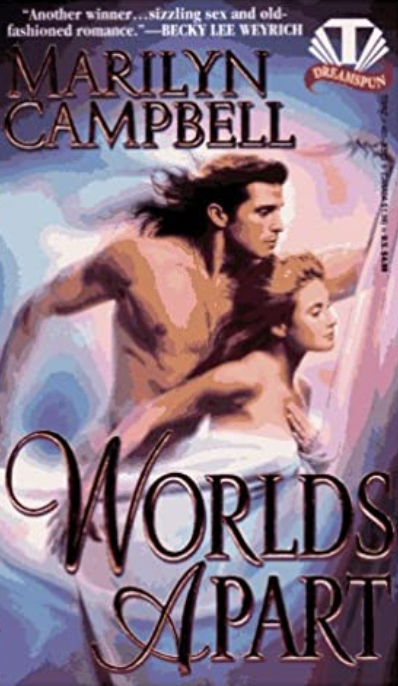 Penguin/Topaz Dreamspun

December 1994
ISBN #0-451-40522-6
"A spell-binding story that blends romance, intrigue and science fiction." ... Mary Bracken, Book Depot, Rockwall, TX
At the end of the Third World War, a freak lightning storm sends an airplane carrying wounded soldiers, nurses and court-martialed prisoners into a parallel universe. Their new home turns out to be an upside-down version of Earth - the sky is green, the grass is blue, and women are in complete control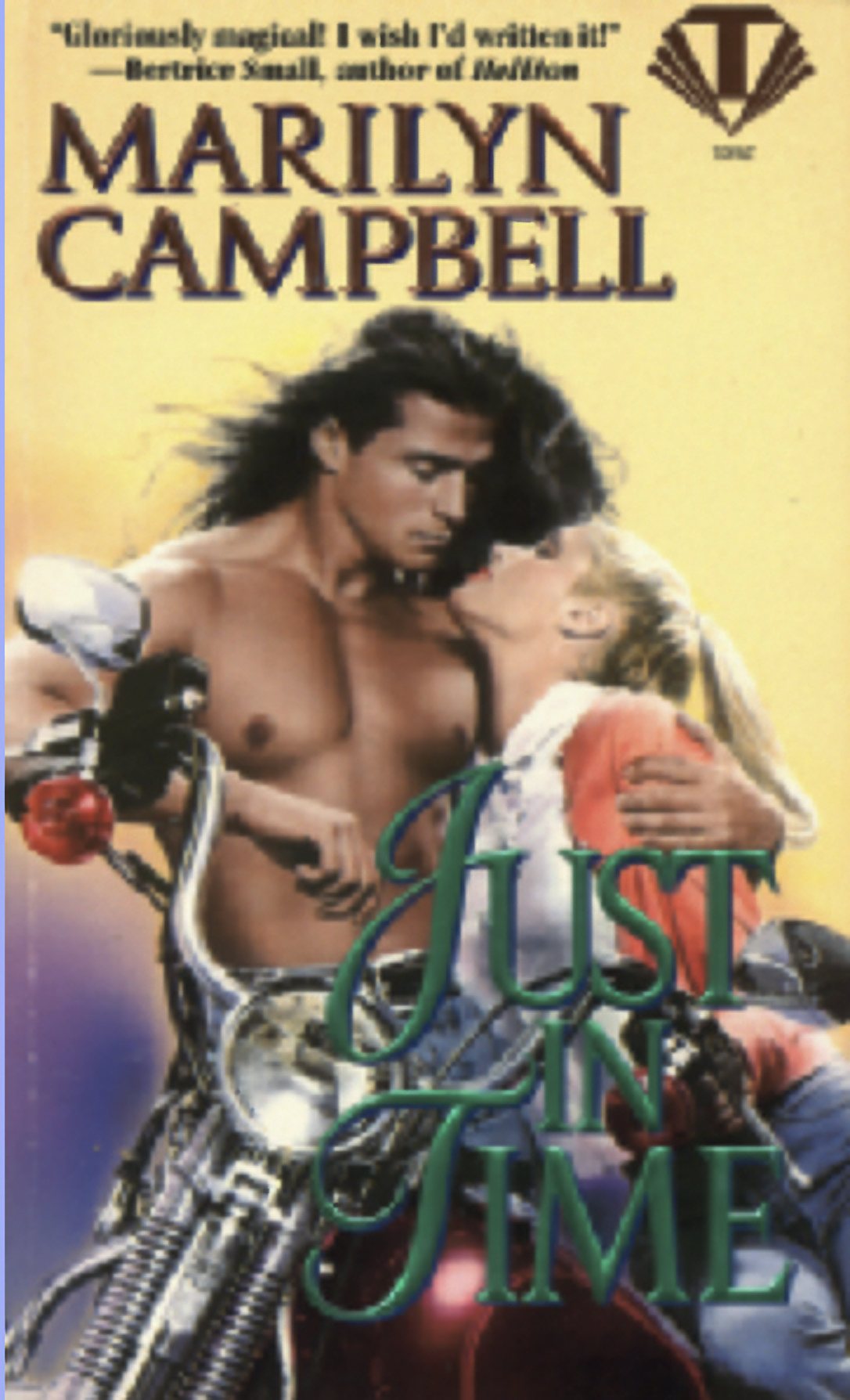 Penguin/Topaz Dreamspun

July 1996
ISBN #0-451-40599-4
"Gloriously magical! I wish I'd written it!" ...Bertrice Small
Mix a young war widow of the fifties, a gypsy fortune teller and a time-travel potion. Toss the gal four decades into the future and add an embittered, half-Mohawk, Harley-riding man. Blend in a murder mystery and you've got all the pieces to this story's puzzle but you still have to put it together before time runs out.
Penguin/Topaz Dreamspun
January 1997
ISBN #0-451-40572-2
"A sexy romp...fun from the first page to the last...a winner!" ...Joan Johnston
Strapped in the electric chair in 1965 Atlanta, liberal journalist, Luke Templeton, is about to die for a rape and murder he did not commit when he spontaneously combusts. He is suddenly transported to a remote cabin in Georgia, currently inhabited by romantic suspense author Kelly Kirkwood, who is doing research on his 32-year old case for her new novel. The attraction is immediate and they could certainly help each other solve the mystery and clear his name. Unfortunately, the real villains in the tale are still living nearby and more powerful than ever.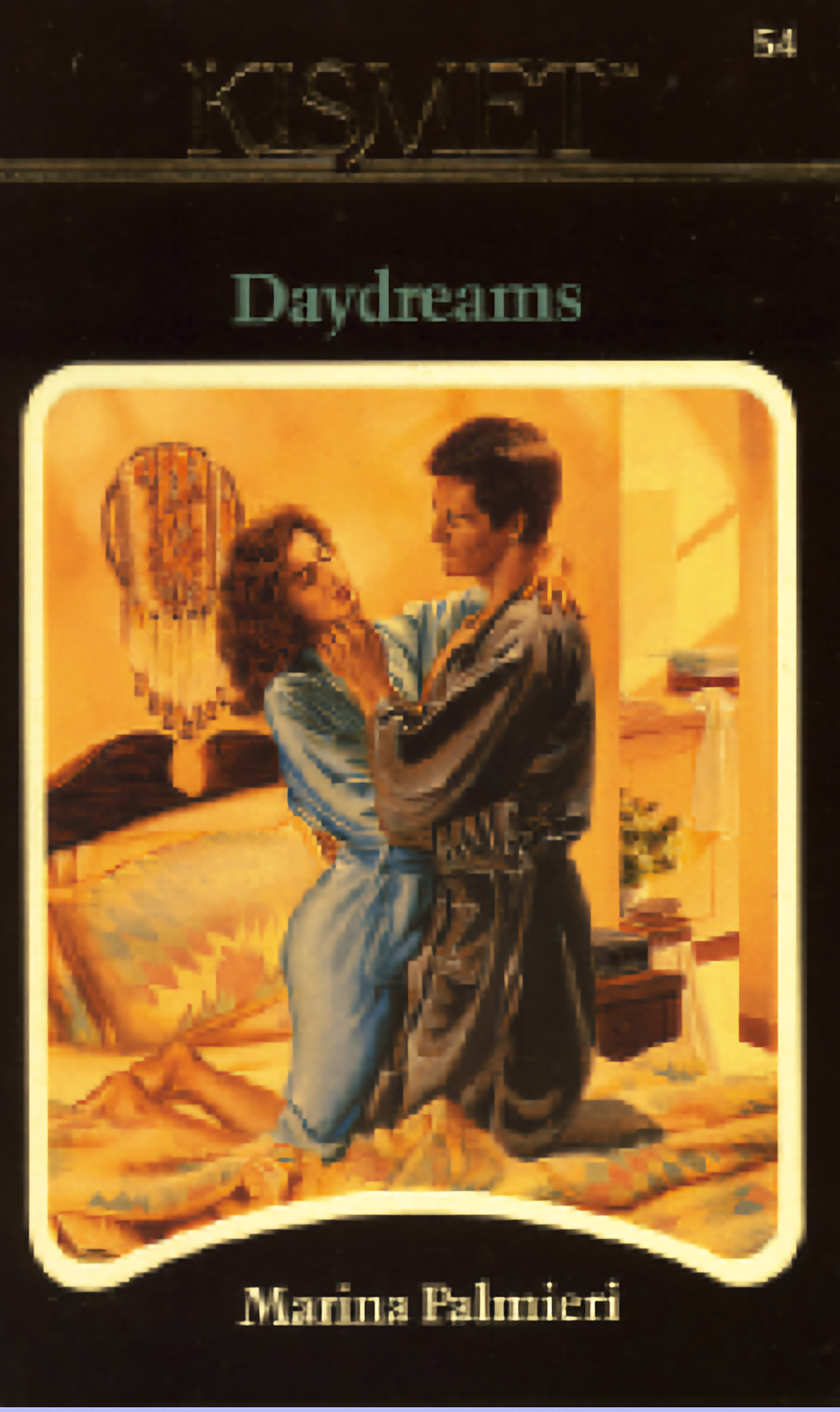 Marilyn Campbell writing as Marina Palmieri
Meteor/Kismet Books
August 1991
ISBN #1-878702-53-X
Tough Miami cop, Jake Slaughter, hires cleaning lady, Kathy Alvarez, to help him out after an injury confines him to bed. She accepts the job for the money offered but when his attention shifts from his discomfort to seducing her, she gets a lot more than she bargained for.
"Splashes of humor in this sometimes sweet, sometimes sexy romance make for a fun, fast read." ~~ Book Nook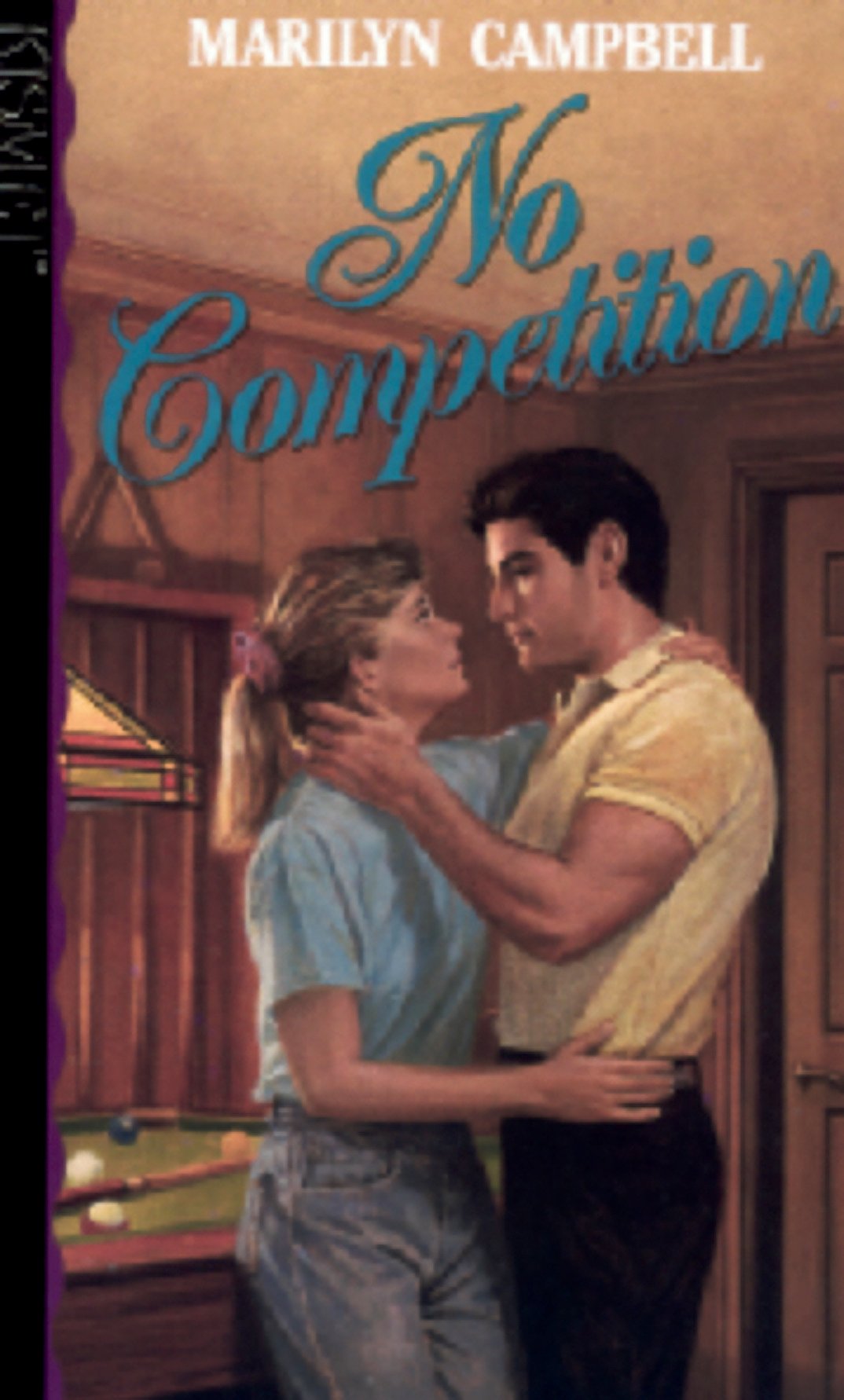 Meteor/Kismet Books
January 1993
ISBN #1-56597-039-X
Joey Thornton was 12 when she first watched Casey "Hard Case" Hardin rack 'em up in the back room of her parents' billiard hall. She taught him a trick shot that helped make him a champion and he promised her a favor in return. Thirteen years later, she tracks him down to collect her due and they both learn just how much the game of pool and the game of love have in common.
"Marilyn Campbell mixes the game of pool with a hot guy hiding from his past and an ambitious gal seeking revenge to stir up a thoroughly entertaining, lighthearted story with plenty of steamy romance."~~ Rendezvous Reviews