Welcome to My World!

I hope you'll stay long enough to check out my new and old books, to learn a bit about metaphysical tools or take a trip through my photos.

Be sure to check out the Campbell gals' blog to find out what I'm doing in my "spare time" -
HO! HO! HO! Christmas Romances to start the season with a smile --

CHRISTMAS PRESENTS:

A Saint, A Sinner and

A Town Full of Spirits

3 Humorous Holiday Romances

<><><><><><><>
Are you ready to travel? How about back to 1958 or 1965? JUST IN TIME and OUT OF TIME have been substantially updated and revised and will soon be re-released. PLUS, a third NEW romantic time-travel murder mystery going back to 1927 is nearing the finish line.
Stay tuned for more details...
<><><><><><><>
For excerpts and buy links, click on the cover below.
Innerworld Book 7

BLAZE

Coming 2017

Coming Soon...

Updated & Revised!

JUST IN TIME


Coming Soon...

Updated & Revised!

OUT OF TIME
<><><><><><><><><>

If you're looking to expand your spiritual knowledge...
Tarot of The Lotus Circle

Personal Readings made easy

thru Contemporary Interpretations and Images


Available only thru

Why am I here?

Can I change my life?

Answers to the "Big Questions"

Metaphysical Fitness
<><><><><><><><><><><><><>

Thank you reviewers!!! Check out what they had to say on my Reviews page.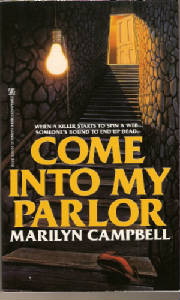 MARILYN'S PERSONAL BOOK STORE
I can offer my previously published books in original print from my personal, never opened, inventory...autographed, of course!