Welcome to My World!

I hope you'll stay long enough to check out my new and old books, to learn a bit about metaphysical tools or take a trip through my photos.

Be sure to check out the Campbell gals' blog to find out what I'm doing in my "spare time" -
ARE YOU READY FOR A NEW YEAR? HOW ABOUT A NEW YOU?
Expanding your metaphysical knowledge can help you follow through with your 2017 resolutions...
For excerpts and buy links on any of the books below, click on the cover.
Why am I here?

Can I change my life?

Answers to the "Big Questions"

are in


Metaphysical Fitness

Ten Commandments for Spiritual Being


Tarot of The Lotus Circle

Personal Readings made easy thru Contemporary Interpretations and Images


Available only thru

Numerology To Go

Using the numbers in your life for understanding and foretelling.

Available only thru
<><><><><><><>
Are you ready to travel? How about back to 1958 or 1965? JUST IN TIME and OUT OF TIME have been substantially updated and revised and will soon be re-released. PLUS, a third NEW romantic time-travel murder mystery going back to 1927 is nearing the finish line. Stay tuned for more details...
<><><><><><><>
Innerworld Book 7

BLAZE

Coming 2017

Coming Soon...

Updated & Revised!

OUT OF TIME

and


JUST IN TIME

<><><><><><><><><><><><><>

Thank you reviewers!!! Check out what they had to say on my Reviews page.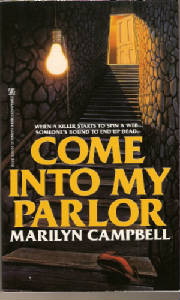 MARILYN'S PERSONAL BOOK STORE
I can offer my previously published books in original print from my personal, never opened, inventory...autographed, of course!